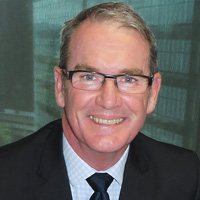 Brendan Moon, Chief Executive Officer, Queensland Reconstruction Authority
Brendan Moon was appointed as the Chief Executive Officer of the Queensland Reconstruction Authority (QRA) in June 2016.
He has been an integral part of the QRA since May 2011, and was Acting Chief Executive Officer from November 2015.
Brendan is an accomplished senior executive and has substantial experience across the public and private sector.
He has led a multi-disciplinary team in the assessment, delivery and acquittal of a reconstruction program valued at more than $13 billion administered by the Queensland Reconstruction Authority.
Brendan has helped improve the resilience of our state's infrastructure having managed the joint Commonwealth-State $80 million Betterment Fund following natural disasters in 2013 and the delivery of the $20 million Betterment Fund that was established following Tropical Cyclone Marcia last year.
He received a highly commended award for Project Manager of the Year at the 2015 Australian Institute of Project Management awards.
Brendan previously held a senior management role with the Wyaralong Dam Alliance, which at the time was delivering the largest vegetation and carbon offset project in Queensland.
Brendan is a graduate of the University of Queensland.
---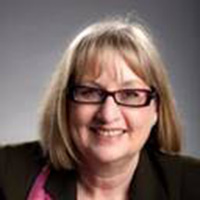 Jillian Edwards, Director, National Resilience Taskforce, Department of Home Affairs
In April this year Jillian joined the National Resilience Taskforce, a newly created unit led by Mark Crosweller, within the Department of Home Affairs. As a strategist, Jill brings with her over 30 years of experience in the emergency management sector, during which time she has played a lead role in shaping and strengthening capability and capacity to address natural hazard risk, not only in Australia but with our Pacific neighbours. Among her achievements, Jill led the re-design of Australia's warning arrangements, architected the AFAC Emergency Management Professionalisation Scheme, is a founding member of the Pacific Islands Emergency Management Alliance and in partnership with Emergency Management Australia, led the development of the National Capability Roadmap for emergency management in Australia.
As a member of the Resilience Taskforce, Jill is currently leading the Australian Vulnerability Profile project which aims to answer the question: what makes Australia vulnerable to disaster when catastrophic events impact what people value. She is also leading the National Disaster Risk Information Services Platform - developing a proposal to address long standing data and information issues with a focus on the intersection of climate risk and disaster risk to support the information needs of decision-makers and risk managers.
Jill is passionate advocate for genuine collaboration and recognises the strength in working together to solve problems, and also a need to help people navigate through complexity and uncertainty.
---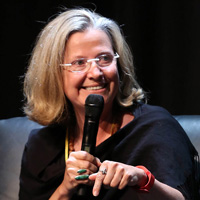 Mara Bún, Director, Company Director & Consultant. Former CEO Green Cross Australia. Current Chair of the Board of Gold Coast Waterways Authority. Member of SEQ Water Independent Reference Group. SEQ Water Security Program. President of Australian Conservation Foundation.
Mara was born and raised in Brazil and was educated in the US. She studied economics at Williams College and began her career as a Financial Analyst for five years with Morgan Stanley in their New York and San Francisco practices specialising in high technology finance. In 1989 she joined a World Bank Nepali earthquake reconstruction project in Kathmandu, then moved to Australia in 1991. Over a career in finance, public sector research and the community sector, Mara's senior executive roles include CEO at Green Cross Australia, Senior Internet Equities Analyst at Macquarie Bank, Director of Business Development at CSIRO, Head of Policy and Public Affairs at Choice, and Director at The Allen Consulting Group.
Mara shifted into a portfolio career in 2015, graduating from the Australian Institute of Company Directors and becoming a Non-Executive Director of the Boards of Australian Ethical Investments and Enova Community Energy. She is Chair of the Board of Gold Coast Waterways Authority and is President (Chair) of the Australian Conservation Foundation. Mara consults to business and government clients who share a passion for collaboration and innovation.
In addition to her board roles, Mara supports Food Agility CRC as Strategy and Development Leader. Food Agility is led by UTS, QUT and Curtin, alongside 25 food and technology companies dedicated to digital transformation across the agrifood sector. Mara also supports digital transformation strategy at Simba Global, the largest commercial textile business in the Southern Hemisphere based in Melbourne.
Mara is a member of Seqwater's Independent Review Panel supporting development of South East Queensland's 30-year water security plan, and has developed multiple award winning flood/bushfire/storm surge resilience platforms including hardenup.org, builditbackgreen.org and witnesskingtides.org.
---